Pixel
UI KIT
PRO
Pixel is a large User Interface Kit that will help you prototype
and design beautiful, creative and modern websites.
Over 1k+ components
Beatifully crafted and creative components made pixel by pixel just for you.
50+ sections
Navigation bars, footers, profile cards, testimonials and many more await you to be used.
25+ example pages
We made sure to create some example pages to showcase how awesome your website can be with Pixel.
Premium
components
The core elements of your website
Our components are a perfect extension of Bootstrap 4's elements and classes. If you've worked with it before you'll find it very easy to get started with Pixel.
View components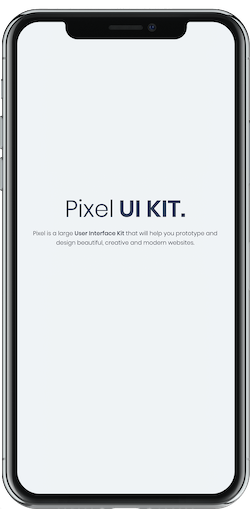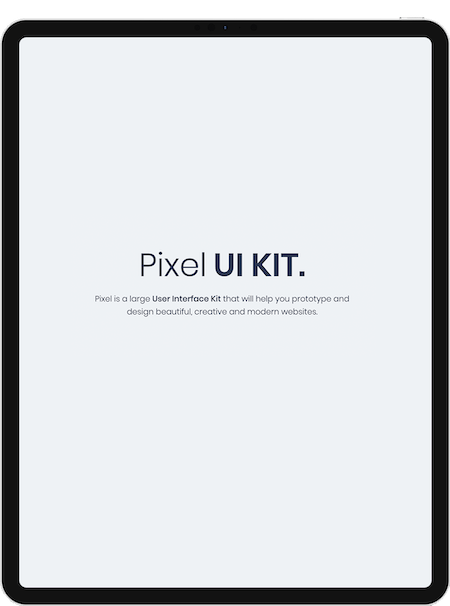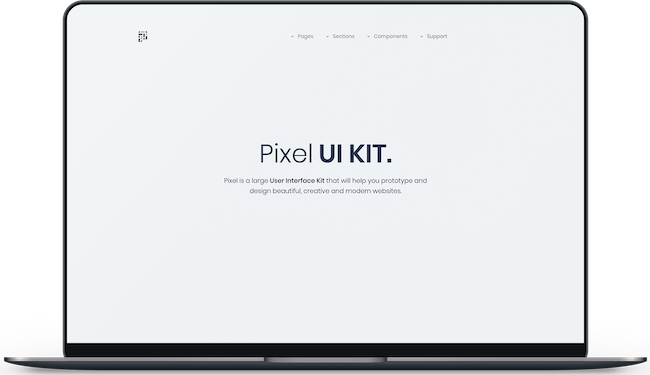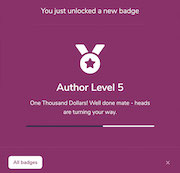 Sections

for any scenario
Forget about building from scratch
Start building stunning pages with these sections to impress your users.
View sections
Well designed
pages
The final building blocks for a website
Using our UI Kit we've crafted more than 25 pages to showcase our components' powerful usability.
Use these templates to create a website for any company or individual.
View pages
What's
inside?
We have carefully crafted the perfect folder structure to ensure that finding the files you're looking for are easily reachable and well organized.
You need only HTML, CSS and Javascript?
Don't worry, we got you covered. We have a folder called html&css which includes only the basic HTML5, CSS3 and Javascript technologies.
Hover over each folder or file to learn what it is.
src

docs
partials
html

components
sections
pages

assets
scss

bootstrap
pixel

components
layout
mixins
utilities
vendor
_variables.scss

pixel.scss

starter
html&css
dist
node_modules
gulpfile.js
index.html
package.json
README.md
.gitignore
You need only HTML, CSS and Javascript?
Don't worry, we got you covered. We have a folder called html&css which includes only the basic HTML5, CSS3 and Javascript technologies.
Starter folder
We created a starter folder out of our own necessity. You can use this folder for new projects that you will create based on Pixel Pro.
> $ npm install
Everything's installed!
> $ gulp starter
SCSS watching
LiveReload started
Opening localhost:3333
Notable
features
You get all Bootstrap components fully customized. Besides, you receive numerous plugins out of the box and ready to use.
Latest Bootstrap
A responsive and mobile-first theme built with the world's most popular CSS framework
Build with Sass
Change one variable and the theme adapts. Colors, fonts, sizes, buttons... you name it.
Responsive Design
Did you know 53% of the world web traffic is mobile? Pixel is fully responsive and mobile first.
Modular approach
Nicely customized components that can be reused anytime and anywhere in your project.
Gulp & BrowserSync
With our custom Gulp commands & BrowserSync we offer a seemless and fast workflow for your project.
Well documented
Our kit is delivered with very detailed documentation, describing all components, styles and usages.
Google PageSpeed
Pixel has 80+ scores on Google PageSpeed Insights to offer you and your clients a fast website.
SVG illustrations
Photography and Illustration SVGs are included in the download package and are free to use.
Every pixel matters
The development team have put a lot of effort in Pixel. We hope you'll have a good time using our UI kit
Magical
color schemes
We've enhanced Bootstrap's color settings
to offer a wider range of combinations.
Less
work

, more

flow

.

Boost productivity with BrowserSync. SCSS changes are reflected instantly and pages scroll and refresh on devices as you work.
> $ npm install
Everything's installed!
> $ gulp
SCSS watching
LiveReload started
Opening localhost:3000
> $ that's it?
It's that simple!
Looks unfamiliar? Don't worry! Our
documentation
has got you covered.
Use Pixel PRO to empower your development
and create awesome websites.
1000+ UI elements, 50+ Sections,
25+ Example pages and many more.